Joe, here is more cock for ya.
Check out this blog!
The blogger person answers weird fetish personal ads online pretending to be a mutual enjoyer of whatever fucked up thing the person likes to do. After communicating for sometime, and getting them to send in pictures they post the whole thing on the site. Cruel, evil, and brillant.
On guy, who enjoys being farted on, sent this when asked for a photo.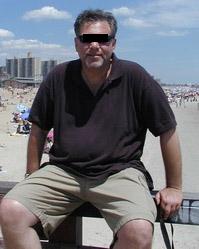 And he got this jagoff to write poetry.
I sit
naked and alone in spring
at my desk
wondering
if Mindy left the house
in a black beret
or if she was too afraid
to go
because Anais told her
that a pervert
at the non-chain kaffehaus
would call her Monica
and stick Gaulloises
into her snatch
she has great legs
to frame that snatch
i light my cigarette
pour another drink
from the bottle in my drawer
hidden behind the reports
and documents
and a yellowed copy of Barely Legal
i never had sex
with
that woman