Guy behind the Guy..Behind the Guy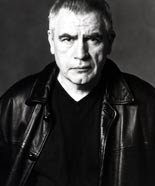 You want to talk about guy behind the guy. One Brian Cox has been quietly churning out movies since the '60s. Super Troopers, Troy, X2, the Bourne movies, Enemy of the State, BRAVEHEART. Braveheart people!
He even has an unofficial website.
This man is the Swiss Army Knife of actors.